2
May 1, 2016 by nmb156
I thought it would be interesting to offer a perspective from a developing nation.
Climate disasters.
Suicide.
Poverty.
Rural India is experiencing it all.
Over 2/3rd's of India's population live in rural areas, and 1/4 of the rural population live below the poverty line (Source 1).
Its no wonder that the suicide rate for Indian farmers is 47% higher than the average (Source 2).
I have gathered information that suggests the following reasons for farmer suicides:
Basically, there has been a water deficit, which simply means crops can't grow and thus farmers suffer (Source 3). However, suicide is not the only killer here. Heatwaves have killed over 2000 rural Indian citizens (Source 4).
A perfect illustration of the misconception that 'Greed is Good' and 'Despair is Inevitable' (Dorling 2010). Land is being taken from farmers for mining purposes, infrastructure and other developments (Source 1). Not to mention that farmers own small areas of land, only around 1.2 hectares per farmer, which is not enough to sustain livelihoods (Source 1).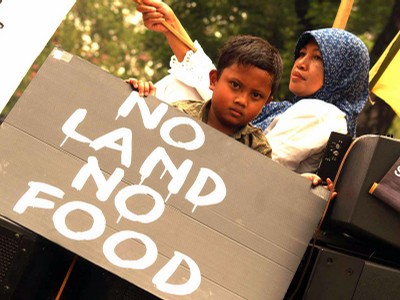 The liberalisation of trade leads to an export deficit, a reliance on imports and a decrease in product price – meaning rural incomes lessen (Jeromi 2007). It appears as if developing nations are attempting economic redistribution by opening trade barriers (Fraser 2005), however, it is having unwanted effects.
Areas where farmers have access to bank loans, farmer suicide raters are reported lower (Sandandanon 2014). However, recent agricultural market readjustments have decreased loan potential, so farmers are again plunged into poverty and psychological strife (Source 4).
Introduction of Genetically modified BT cotton (Source 3).
Once introduced, farmers were unable to afford the BT cotton seeds, and were forced to purchase them on credit which increased debt (Source 3). As a result, 1300 Indian cotton farmers committed suicide in 2006 (see video below), an astoundingly high number.
Watch this YouTube clip. Do you believe that introducing genetically modified cotton was beneficial or simply immoral?  
If you're interested in how Indian organisations are trying to tackle the issue of farmer suicide click here to read more.
References:
Dorling, D 2010, 'Inequality: the antecedent and the outcome of justice', in Justice: Why Social Inequality Persists, Policy, Bristol. pp. 13-22.
Fraser, N 2005, 'Mapping the feminist imagination: from redistribution to recognition to representation', Constellations, vol. 12, no. 3, pp. 295-307.
Jeromi, P. D 2007, 'Farmers' indebtedness and suicides: Impact of agricultural trade liberalisation in Kerala', Economic and Political Weekly, vol. 42, no. 31, pp. 3241-3247.
Sandanandan, A 2014, 'Political economy of suicide: Financial reforms, credit crunches and farmer suicide in India', Journal of Developing Areas, vol. 48, no. 4, pp. 287-307.
Links:
Source 1:  Oxfam 2016, Why Ending Poverty in India Means Tackling Rural Poverty, Oxfam, accessed 28 April 2016, <https://oxfamblogs.org/fp2p/why-ending-poverty-in-india-means-tackling-rural-poverty-and-power/>.
Source 2: Umar, B 2015, 'India's Shocking Farmer Suicide Epidemic', Aljazeera, 5 October, accessed 28 April 2016, <http://www.aljazeera.com/indepth/features/2015/05/india-shocking-farmer-suicide-epidemic-150513121717412.html>.
Source 3: Brooks, N 2007, Imminent Water Crisis in India, Arlington Institute, accessed 4 May 2016, <http://www.arlingtoninstitute.org/wbp/global-water-crisis/606>.
Source 4: The Economist 2016, India is reforming other bits of its economy but not farming, accessed 5 May 2016, <http://www.economist.com/news/asia/21656241-india-reforming-other-bits-its-economy-not-farming-time-warp>.
Category Ask a question | Tags:
---