Introduction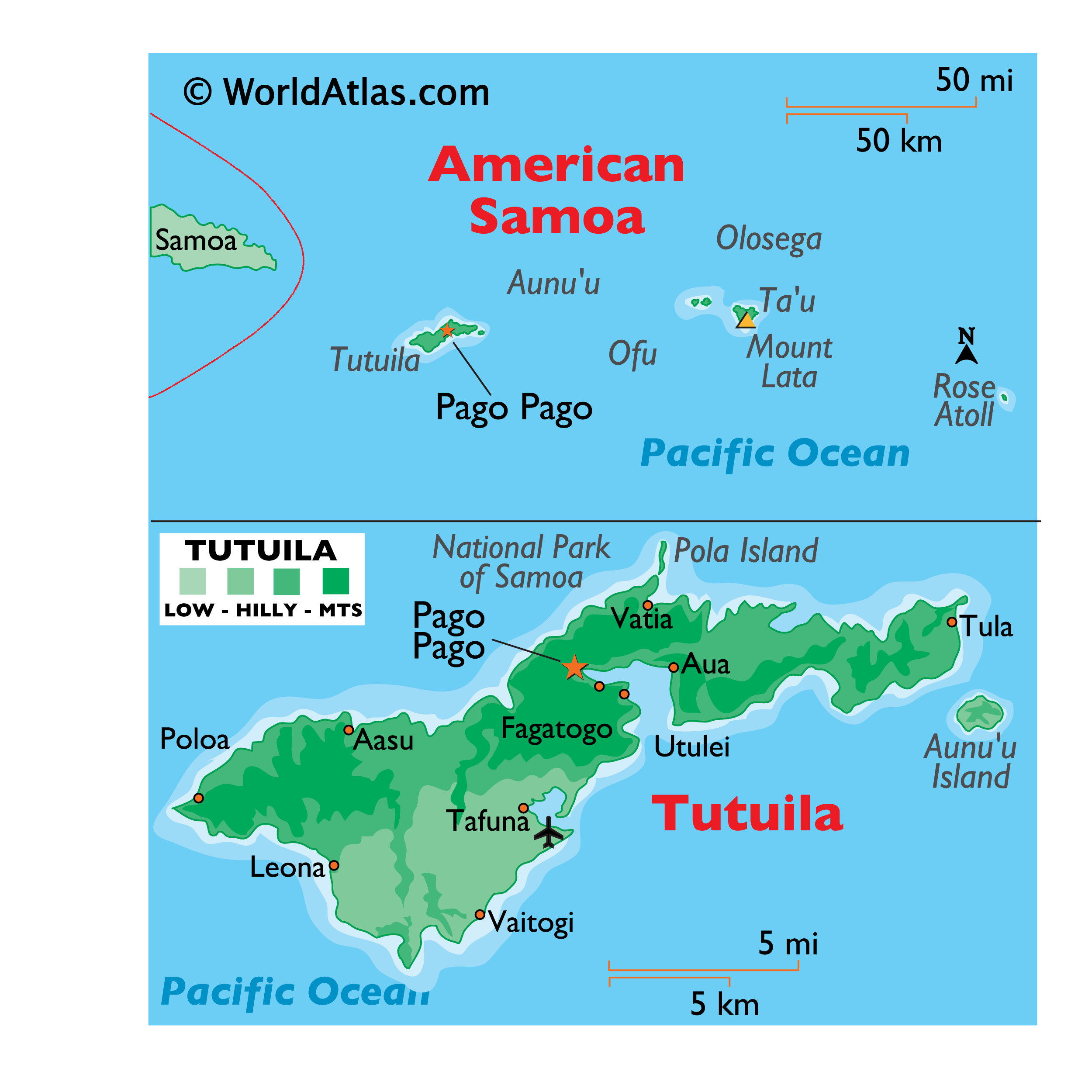 Through a Global Challenges collaboration between my supervisor, Dr Lucas Ihlein and ANCORS Senior Fellow Quentin Hanich, I had the privilege of going on a field trip to Kiribati recently. This was a scoping trip for me, exploring the possibilities for a collaborative project with ANCORS (Australian National Centre for Ocean Resources and Security, University of Wollongong) and how it ties in with my PhD practice and research.
---
Kiribati 23/11/2016 – Water and Earth
Image: Viti Levu, Fiji
Today I am travelling from a large land mass (Australia), to a small landmass (Fiji), to an even smaller landmass (Kiribati). In Australia I have a sense of solid ground; the heft of ancient rock is a bulwark from which I view the ocean. It is a place where I can lightly step into the sea and savour the privilege of living by the coast. At present I am on the middle landmass, Fiji, which looks very small on a map and is dwarfed by the Pacific Ocean but has the comfort of seeming quite large when you are standing on the ground, with mountains in the background of the airport. Higher ground to run to if needed. I am yet to reach Kiribati, but from the images I've seen and the stories I've heard, the land is in a very tenuous relationship with the ocean.
---
Kiribati 24/11/2016 – Touchdown
Image: Flying over South Tarawa on the approach to Kiribati
It turns out that Kiribati (the Gilbert Islands group that is) is not as far west as I thought. It's north and slightly west of Fiji, pretty much on the equator. The Republic of Kiribati is made up of the Gilbert Islands, the Phoenix Islands and the Line Islands, spread over a huge ocean territory. Flying from the south towards Tarawa (the main island group of the Gilbert Islands) you see a number of coral atolls before Tarawa. The whole group of islands looks astonishing from the air, thin bands or curves or even rings of land surrounding internal lagoons. At this point it struck me that these islands are probably the tops of volcanos, active millions of years ago. Tarawa has by far the greatest chunk of the Kiribati population, but from the air even Tarawa looks deserted. All that I could see were coral reefs, barely prominent filaments of vegetated land surrounded by sand flats, channels between the islands in the Tarawa group and the most stunning array of blues, from turquoise to rich ultramarine.
---
Kiribati 25/11/2016 – Settling in
Image: Fema Lodge, Banreaba
Here I am, day two. I just paid $20 for 24 usable hours' worth of internet access, so I'll share that with Aurelie. It's pretty challenging here. Fema Lodge is fine though, aside from the large population of rats living in the wall cavities and ceilings and generally creating a din day and night. The staff are lovely and so far I've had curried chicken and omelette and corn flakes with UHT milk and I'm fine). Bottled water is the only safe option here in Kiribati and I'm drinking heaps of water as it is so relentlessly hot. The airconditioning in our rooms is the only respite from the heat. Aurelie and I have the top floor of Fema to ourselves at present. It's very basic but upmarket by Kiribati standards. There's even an elderly security guard (no weapons, just a sleepy old dog named Watchman) at the front who just sits there all day looking out at the lagoon.
---
Kiribati Friday 25/11/2016 – A Christmas party
Image: A traditional Kiribati house
We went to the Australian High Commission Christmas party in Bairiki. There were lots of people there, mainly Australians though not exclusively. It was held under a marquee on the tennis court. So far it's the only place I've seen that has a swimming pool for staff use. The place is right on the water, though it's not hard to be right on the water here. Some of the housing in Kiribati – which appears very makeshift but is no doubt built with the best resources available – is only a couple of metres from the water. There are houses made out of all sorts of materials, but the traditional structures don't have walls or windows, just a platform raised from the ground with a roof that is made from coconut leaf thatching, or from various other industrial materials.
---
Kiribati 26/11/2016 – Sightseeing and a fancy dinner
Image: School sign
Being the weekend, it was an opportunity for Aurelie to take me out to see the sights in a borrowed car. We headed west along the South Tarawa road in the same direction as the High Commission, and across the long causeway (about to be rebuilt by the Japanese) which joins Bairiki with the district of Betio, the last island in the chain. The causeway looks like it may contribute to the lagoon's pollution problems, as it blocks the flow through from the ocean on the south side, which could give the lagoon much-needed flushing. The major reason though is the population pressure – 55,000 people living on a thin blade of land. The Australian government has installed three ocean outfall sewerage pipes, but apparently the infrastructure leading to the outfall pipes is excellent but poorly maintained.
---
Kiribati 27/11/2016 – Preparations for the Outer Islands
Image: Tarateiti Uriam, Fisheries employee, makes last minute arrangements for the Outer Islands trip
Today was an 'at home' day, preparing for our trip to Buariki. We're leaving in the wee hours of Monday morning, so we have to be on the ball. Aurelie has put all of the preparations in place, but she is only too aware that any of these arrangements could fall apart and throw the whole trip into chaos. There is a bus, a boat, a boat driver, fuel and several other people involved, so it could all come unstuck. I've been warned to expect delays and when we reach the village, to expect a complete lack of privacy, local food which we are obliged to eat, and sweltering heat with no respite. Fun! Meantime I've hit on an idea and asked some of the staff here at Fema if I could interview them on video, with them talking about their lives, fishing and their ideas about climate change.
---
Kiribati 28/11/2016 – Journey to the Outer Islands
Image: Fisherman at low tide, Buariki
We got up at 4.30am, just at the time when sleep is most precious, in order to be ready for our minibus pickup at 5am to meet the boat at 6am in Tanaea. Aurelie's carefully laid plans came unstuck at the very outset when the bus driver failed to arrive. We gave up waiting after an hour or so and instead piled our large volume of gear on to a public bus. We met the others – Tarateiti, Rutiana, Kiriua and Ben – at Fisheries and all grumbled about the unreliable driver and the fact that we could all still be in bed asleep. The tide had gone out too far, so we had to wait until the afternoon high tide for the boat to be able to navigate through the shallow waters of the lagoon.
---
Kiribati 29/11/2016 – Buariki
This morning Rutiana, Kiriua and I went for a walk up to the beach I had visited last night at dusk. There was the kitten, dead and already beginning to decay in the sun. I had to take a deep breath and keep walking. The tide was receding, but the water looked inviting so Rutiana and I cooled off in the shallows before returning to the maneaba.
---
Kiribati 30/11/2016 – Tabonibara
Aurelie, Rutiana and I went for a walk at about 7am. We were idly strolling along the dirt path that cleaves the island when I remembered that perhaps there was some fishing going on that I could be filming. We changed course and headed to the lagoon beach, where three young men were walking out at low tide to cast their nets. We followed them, wading out to sea through the shallow water for several hundred metres in pursuit. It was a bit disappointing, as I couldn't get close enough to get footage of them scaring the fish and casting the net – they went too far out for me to close in with my video camera. By the time we got back, it was late and breakfast was ready. Tarateiti and Kiriua were at a meeting, so we ate and the scheduled CBFM meeting was put back a while.
---
Kiribati 1/12/2016 – Flora and fauna
Today was a 'rest' day, where I did some writing and washing and generally hung around. I tend to go for a walk first thing in the morning and last thing before dusk, as it's too hot and busy any other time. Unfortunately the only place to walk is on the side of the major road, as the rest of the land is taken up by dwellings which have uncertain boundaries. If you step off the main road, you are usually stepping into an area where people live. Nevertheless, walking gives me a chance to look around. As far as I can see, the main species of tree are coconut palms, pandanus and breadfruit trees. There are other palms too, which I can't identify, as well as some plantations of a species of she-oak. There are a number of other species of course, such as pawpaw, but the first three are dominant. Mangroves are dotted throughout the islands.
---
Kiribati 2/12/2016 – A chance encounter with dance
Will and John, the two New Zealand policemen also staying here at Fema gave me a lift down to Bairiki this morning, as I wanted to go to the Department of Lands to buy a map of Tarawa. I walked past the village square and eventually found the Department in a decrepit building with very basic facilities. I got the map then sat down with one of the mapping staff and chatted with him for about half an hour. He told me that in Bairiki and Betio, two large districts, some of the land is owned but many plots of land are leased from the government. I asked this fellow about climate change and king tides. In a roundabout way, he also confirmed that the king tides can swamp some of the settlements. The previous President was arguing for 'migration with dignity' – he bought land in Fiji for the people of Kiribati. Yet this fellow told me that most people don't want to leave. It's their home. I was so absorbed in the conversation that I left without paying for the map, so I'll have to go back there next week and pay.
---
Kiribati 3/12/2016 – Boiling frog
This morning was fairly quiet, uploading images to devices. This afternoon we went to Broken Bridge with Will and John. They have the use of a car, so we drove to Tanaea, then waded across the channel to the next island, walked to the other end of this island, then waded across the following channel and walked the length of that island to Broken Bridge. It's a channel with an old broken concrete bridge that is meant to be good for swimming. The tide was slowly on its way in, but I still didn't feel safe enough about the water to put my head under. The water was lukewarm; I dog-paddled a short way up the channel toward the ocean, but the further I swam, the shallower it became and the hotter the water became, until it was uncomfortably hot. I was reminded of the Boiling Frog syndrome. Nevertheless it was good to have a walk and a dip.
---
Kiribati 4/12/2016 – Behind the lens
It was a big day for filming today. I had booked in interviews with five staff members here at Fema Lodge. The schedule went out the window immediately, as often happens with the locals here. San had gone to the airport, so I interviewed Tongatapu first and then it rolled along fairly spontaneously after that. I'm slowly learning how to go about structuring interviews. I had hand-written a list of questions and hand-copied it several times to give to people several days in advance. I asked people to respond in both i-Kiribati and English. This was fine and some people were more comfortable in front of the camera than others. To some extent I asked questions that seemed to flow on from what the person had been talking about. Yet I think it could have been structured differently. It won't be clear till I begin editing.
---
Kiribati 5/12/2016 – The minor expert
I took a public bus (minivans which are privately owned and usually pumping out very loud music) to the Department of Lands in Bairiki to pay for the map I forgot to pay for on Friday. I walked back the 6km or so to Banreaba, where Fema Lodge is. It seems a bit silly, walking in the middle of the day in the hot sun, but if it's not too humid it's tolerable. Once I get into a rhythm, it's quite pleasant watching the world pass by. I have been asked probably at least twenty times now for money from quite young children. I don't think they are well practised in begging yet; it is asked hesitantly and with laughter, as if testing the waters. I usually ignore it, but yesterday responded with a strong "no! Who taught you to ask that?", as I want to try to discourage it before it becomes common practice. That may be futile. As in every poor country, foreigners are by definition rich if they can come to your country, so we're fair game.
---
Kiribati 6/12/2016 – Out of gas
Petrol has run out in Kiribati, so there are fewer cars on the road today. Apparently this is not uncommon. We were able to take a bus to Tanaea to go to Fisheries this morning, as the minivans run on diesel and that hasn't run out yet. At Fisheries, I interviewed Ben and Erietera Aram and Ben for my own project. Hopefully I can interview Tarateiti tomorrow.
---
Kiribati 7/12/2016 – Rain and song
It was raining when I got up this morning. This is such a welcome relief, as it hasn't rained for months here in Kiribati, an uncommon situation. Wells have been getting low, and it seemed that the country was heading towards a critical shortage of water. The water table here is only one metre below the ground. I'm not sure what the consequence of that are, other than there must be a relationship between this and the land level, which is in places at sea level and in other areas not much more than a metre above sea level. Tarere told me that after it has rained they usually have to drain the wells, as the water can become dirty with the murk that runs into wells with rainwater (especially the wells which are just holes in the ground – other wells have a raised concrete lip). They wait till low tide, then bucket the water out of the well to drain it and let the groundwater to replenish the well. Most families have a well; some wells are shared between a few families.
---
Kiribati 8/12/2016 – A chance meeting
I have what is known as White Line Fever – the anxiety about whether my flight will actually leave Kiribati tomorrow. Now that the stay here is nearly over, I've shifted into that sense of being on the verge of leaving and now just wanting to go. This anxiety has some justification: flights here are notoriously delayed by hours and often cancelled altogether. Already I'm resigning myself to missing the connecting flight from Fiji to Sydney, which takes off only an hour and half after my flight is due to arrive in Fiji. I'm now expecting an unscheduled stopover in Fiji.
---
Kiribati 9/12/2016 – Heading home with a few delays
There has been an earthquake somewhere in the Solomon Islands and a tsunami warning has been issued. I'm wondering if that warning also applies to Kiribati. I got a lift to the airport with Rob and Peter, health expert and World Bank economist respectively, so that we could check in early and avoid the inevitable crush. That was a relatively smooth exercise, so we then headed back to Chatterbox to pass the time, a place which everyone had spoken about but to now I hadn't frequented. It's in Bikenibeu and is the place which most closely resembles a Western café, complete with coffee beans and the full coffee menu. It is also a travel agent and post office. All of the patrons were from countries other than Kiribati. I purchased a fresh new copy of Arthur Grimble's 1952 book about Kiribati, A Pattern of Islands, highly recommended by anyone who has read it.
---
Kiribati 10/12/2016 – Back home
There are many things to ponder post-Kiribati. I've had a meeting with Quentin and Brooke and told them briefly, almost incidentally, about the conversations I was having with Tarateiti and the women in Tabonibara about strategies to deal with plastic waste. As I said earlier, it was a strange experience, being cast in the role of minor expert in the fields of waste management and composting. I'm very glad to help where I can with my basic knowledge – the experience highlighted the realities of two different cultures. In Australia, there has been enough public awareness and education about plastics for me to be able to share at least some fundamentals with the women of Tabonibara. One obvious and very convenient way for them to get rid of the large amounts of plastic wrappers littering their land, foreshore and by inference their coastal territory would be to burn it. I responded to this suggestion by saying that burning plastics produces toxic fumes. People weren't aware of this. I couldn't be any more specific about this and it made me uncomfortably aware of my responsibilities as a foreigner from whom people who are wanting advice. I've since sent a website link to Tarateiti which may help her understand some of the issues with plastic waste.
---